Artist's Statement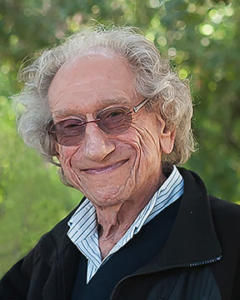 I see through the lens of an artist fascinated by nature, art history, and the heritage and culture of Jewish identity. My voice is that of a Zionist's grandson. My work focuses on Judaic themes drawn from the well of our religion and its multifaceted past. The Jewish People have historically valued narrative and literacy, two vehicles of storytelling that are deeply woven into my art.
Duchamp and Rauschenberg influence the constructed assemblage techniques I use, in which relationships among eclectic, unrelated, and mundane materials express ideas and emotions. I speak the language of symbolism, paradox, and metaphor.
The path of my creative process is guided by walking the elusive edge between the real and the imagined, the serious and the playful. Striving to give meaning and significance to items that once lived in one form and now exist in another, a dialogue begins with drawings and coalesces with found objects. Line becomes shape while image and form become subject and theme. A particular moment or concept in our history is then revealed and the story is told.
Artist Bio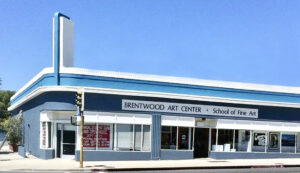 Ed Buttwinick is a Judaica themed assemblage artist in Los Angeles, California. He began his art education at Fairfax High School in Los Angeles, and earned a B.A. in Art at University of California, Los Angeles (UCLA). After teaching in L.A. City Schools for a decade, Ed, with his wife, cofounded the Brentwood Art Center (BAC) in 1971. The BAC is a school of fine art for children, teens, and adults, and has become a cultural landmark in the art community of West Los Angeles. During his 34 years as the BAC's Director, Ed's community service included working with the West Regional Advisory Council of the Cultural Affairs Department; A Window Between Worlds, a non-profit organization benefiting abused women and children; and the Board of the Los Angeles County Art Education Association. He was presented California's Outstanding Supervisor of Art Education Award in 1987, and a City of Los Angeles Certificate Tribute Award in 2005. Mr. Buttwinick has work in the permanent collections of the Skirball Museum and the Sha'Arei Am synagogue, and is a visiting lecturer at the Hebrew Union College. He is retired, and continues to work in a variety of mediums at his studio in Pacific Palisades, California.
Brentwood Art Center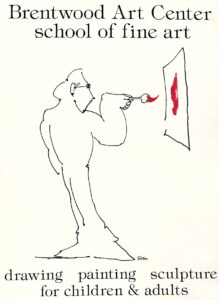 The Brentwood Art Center which offered drawing, painting, sculpture, and mixed media classes regularly had an enrollment of over 700 students and embraced a simple philosophy that touched thousands of people across Los Angeles: Pursue the achievement of high aesthetic standards in an environment that is sensitive to the needs of the individual and to the dynamics of the group, the optimum artistic development of each student being the goal. Student success has ranged from personal growth and fulfillment through a curriculum focusing on the integration of process and product, concept and skill, creativity, and structure to presenting portfolios to universities and art schools. The BAC has received commendations from the City of Los Angeles and the Santa Monica-Malibu Unified School District in recognition of its valuable contribution to the community as a fine arts resource.
In 2012, the BAC became a nonprofit and its legacy continues today as it provides an exceptional arts education programming that encourages creative self-expression and skill-building in a supportive environment.